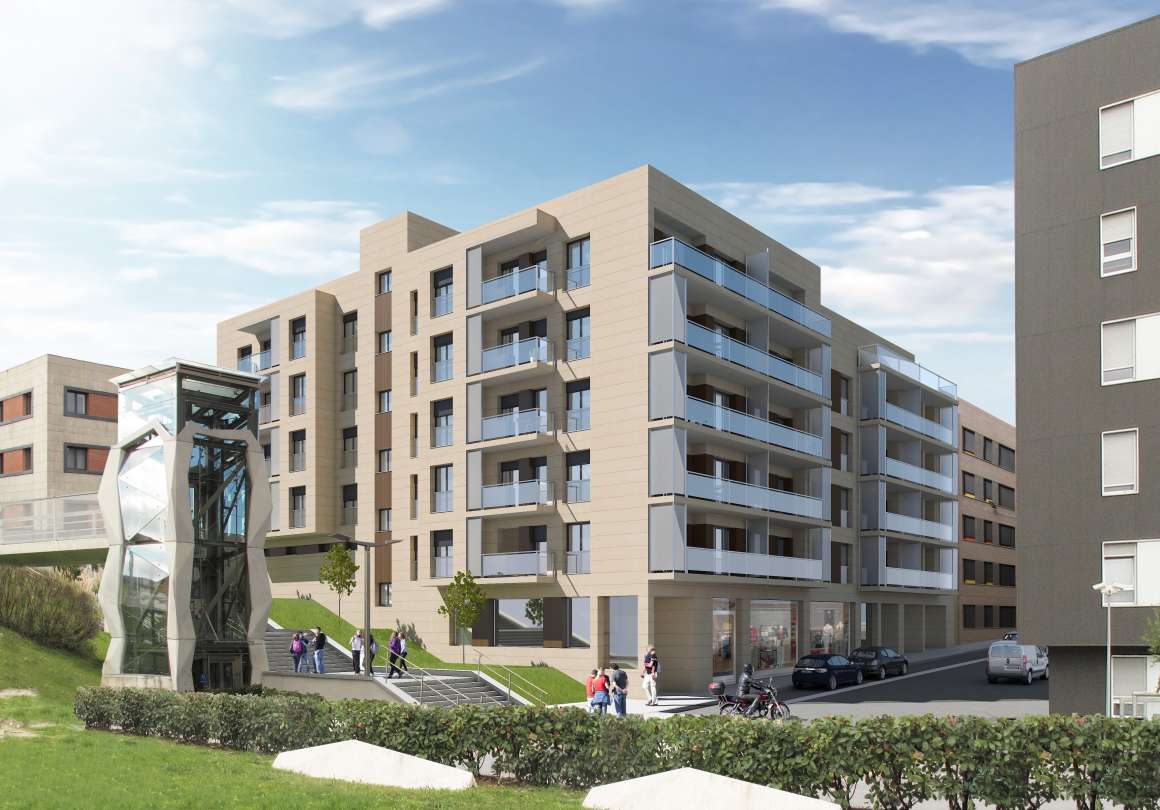 Alangoeta S.Coop.
Getxo (Bizkaia)
Reference: IA9
From 362.585 €
Up to 380.585 €
Between 103 m² and 113 m²
Max. 4 rooms
Max. 2 bathrooms
Description
Alangoeta se encuentra en una ubicación privilegiada, rodeada de espacios verdes y de tranquilidad. Gracias a la posición elevada de la calle Alango, es posible disfrutar de unas vistas privilegiadas del entorno.
La promoción está también cerca de comercios, servicios y transportes, haciendo de Alagoeta el enclave perfecto para vivir. Las viviendas ​tienen 3 y 4 dormitorios, una construcción de calidad y un equipamiento muy completo. La mejor manera de tener tu vivienda en el centro de Algorta al mejor precio. 
Promotion information